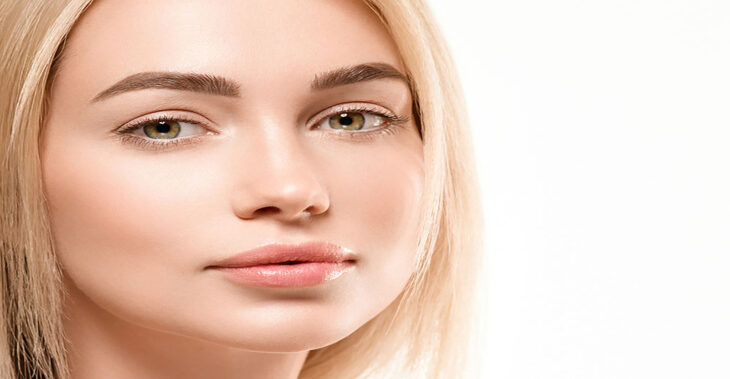 Your "No Makeup" Makeup Routine
You might find it fun to spend hours getting ready before a big night out, and there are some aspects that are great. However, it can take up a lot of time and you just want to get ready and go as fast as you can. This is where the no-makeup makeup routine comes into play. You don't need to spend hours to be ready to meet your friends!
Prep your skin
You need to have a strong skincare routine in place if you want to nail the no-makeup make-up look. Once you've cleansed, toned and moisturised, it's best to go in with a blurring primer which will visibly reduce large pores and will give you a smooth and even base. It's best to pick between a dewy or magnifying primer, although it depends on your skin type.
Ditch the foundation
It's recommended to skip the foundation if you're going for a no-makeup makeup look. If you feel naked without foundation, and you really want to use it, then it's better to look for a no-makeup makeup foundation that has sheer to light coverage. Ensure that your complexion is naturally looking and let the texture of your skin shine through.
Conceal correctly
In order to achieve flawless no-makeup makeup, consider using a concealer that strategically covers up your blemishes and brightens your complexion overall. Use a small and flat brush to apply it to your blemishes and dark spots. Then apply a tiny amount of concealer under your eyes and blend it with your fingers. This will give your face a natural look.
Add some colour to your cheeks
You don't want to meet your friends with a face as white as a sheet. So, give your skin a natural flush by adding the smallest amount of blush to the apples of your cheeks. It will give your skin a sun-kissed complexion if you apply a light layer of warm-toned blush around your nose, too.
Illuminate your face
It's a no-no for sparkly highlighters if you're looking for a natural look. Liquid highlighter or strobing cream is a go-to product when you want the no-makeup makeup look. Add a touch of highlighter to the highest points of your face in order to add a glow to your complexion. You can also mix highlighter with your primer in order to give your skin a natural glow.
Go easy on the eyes
Use a pink or cream eyeshadow shade on your eyelids and blend it with your fingers. Use brown eyeliner on your waterline so your eyes are defined without making them look over the top. Coat your lashes with curling mascara. Finish your eye makeup with an eyebrow pencil to fill your brows and make them appear fuller.
The last step for a no-makeup makeup look is to add a tint of colour to your lips. Natural colour is perfectly fine and will complete your look. If you add a tinted lip balm or waxy stain then it will require way less effort than keeping up with your average bullet lipstick!