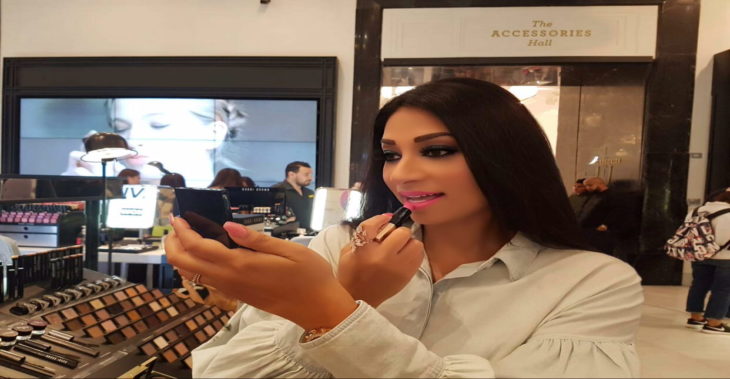 Know how to choose a Flattering Lipstick Shade
Choosing the right lipstick is not an easy job; it certainly puts you through a lot of trial and error hassles. Finding the right shade is almost close to being fortunate. However, this guide may be able to ease this stressful task for you in many ways.
Flattering Lipstick Shades for Wheatish Skin
Brown-Mauve
If you are someone with a wheatish skin complexion, you can easily pull off a lipstick shade ranging from peach to brown. Wheatish skin people usually have an undertone ranging between yellow and red. For these people, wearing a colour that naturally enhances the original tone of their lips, making it appear a little more appealing and glossy is the most that a lipstick shade needs to do. Brown-mauve is somewhat the perfect kind of shade because it preserves the element of a natural look on your face while also plumping it up with an ounce of sexy. However, it is good if you avoid nudes because those make you look dull and sick.
Warm undertone: Peach, beige, pink to plummish shades
Cool undertone: Berry shades
Flattering Lipstick Shades for Dark Skin
Darker skin prefers lipstick shades like brown and purple which complements such skin really well. But for a complexion that is already dark and glossy naturally, it is highly recommended to avoid orange shades because those are unappealing and unflattering for your skin tone.
Warm undertone: Walnut, bronze, copper
Cool undertone: Wine shades
Flattering Lipstick Shades for Fair skin
Medium lipstick shades are bound to flatter your skin tone; these shades may include apricot and coral peach colours which are stunningly sexy and attractive. If fair skinned people opt for brown, they are bound to doom their makeup look for ages; this shade is an offset for their skin. Whereas, here is what orange can do for fair people; orange complements Asian skin very well. Rust lipsticks can also pop and add brightness as well as a glow to their skin.
Charlotte Tilbury's Red Carpet featured red is a flattering lipstick shade indeed, along with Sephora's Cream Lip Stain in red. These are perfect for blending in with cooler undertones of fair skin tones while offering maximum vibrancy, gleam and brightness to the entire face. These shades of red eliminate the need to apply highlighters or any other fancy makeup. It serves as the right kind of makeup look with just a flattering lipstick shade.
Warm undertones: Peach, Coral, Rust shades, Red
Cool undertones: Mauve, True Pink, Red
Flattering Lipstick Shades for Dusky Skin
Just as dark-skinned people, orange and pink shades are an absolute no for these people. Whereas, brown and berry shades are the perfect flattering lipstick shades for people with dusky complexion.
Warm undertones: Tender shades of Brown, Berry shades
Cool Undertone: Red and Purple