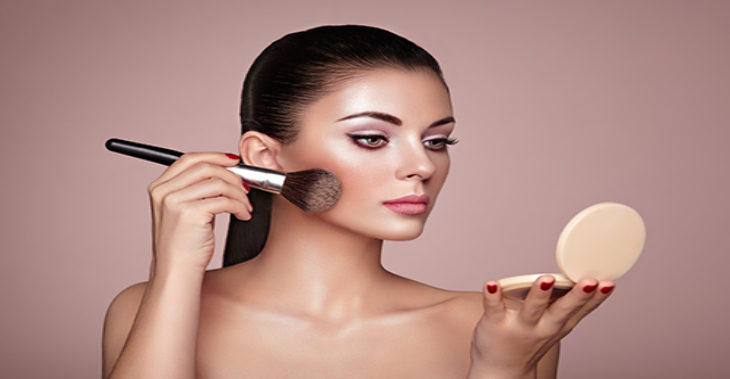 How to get Flawless Airbrushed Looking Skin
Essential Cosmetic Products:
Face Cleanser
Skin Moisturiser
Foundation
Concealer
Compact Powder
Latex sponge or Powder Puff
Fluffy Makeup Brush
Bronzer
Blush
Face Exfoliation is Vital
The key to a flawless airbrushed looking skin is a pleasant, cleansed face. A mild cleanser may come in handy to extract all your dead skin by a simple wash. However, the application of your exfoliator needs to be accurate to obtain flawless results without irritating your skin. You should not solely rely on a primer to do the job, since those often lead to greasy and unpleasant skin texture.
Moisture means Radiance
If you desire to preserve your smooth and sinuous skin, you should consider using a moisturiser following the exfoliator application as part of an effective skin care routine. Nonetheless, a skin-deep formulated moisturiser would accelerate absorption into your skin.
Foundation is your Layering Groundwork
A makeup artist's favourite foundations are those which can conceal the rosiness on their skin, especially the nose region. Makeup artists in London recommend that in order to achieve the perfect groundwork of your face makeup, you should always begin by smearing foundation (preferably liquid) in the mid-region of your face because that is a major region of ruddiness. Proceeding this step you need to blend the foundation extending towards your jawline neatly; this will cover up prominent strokes, given that your base precisely compliments your skin tone.
Concealer Smidgen
Here's an easy formula:
Concealer after Foundation = Absolute Glowing Skin
You need to make sure that you pick a concealer that is minimum two shades lighter than your foundation. If you reverse this trick, you may end up making a blooper because the exact skin-toned foundation which you would use after will mask the light-toned concealer applied earlier. The concealer should be blended using your finger in areas where you observe dark spots and where it narrowly meets your foundation.
Bake with your Compact
Most cosmetic aficionados recommend amalgamating two distinct shades of compact on your face using a latex sponge; a lighter shade will merge your concealer with the base, while a skin-toned shade of the compact will vividly emerge on your face. Once done baking, you need to brush-off superfluous compact powder so that your face does not appear caked-up.
Get your Makeup Game Stronger with a Bronzer
Sprinkle a bronzer neatly over your cheekbones and forehead while methodically merging it into your baked skin to eliminate any strokes. The bronzer is intended to add a radiant warmth while creating a subtle contouring beauty effect.
Flush your Blush
A fair complexion person should be able to attain the perfect makeup look by using a subtle tint of the colour she likes, while someone with a darker complexion should pick on a dense taint of the same colour. Once you find a pleasing blush colour for your cheeks, flush it across your contoured cheeks and embrace the rosy radiance as if you struck a magic wand over your face.