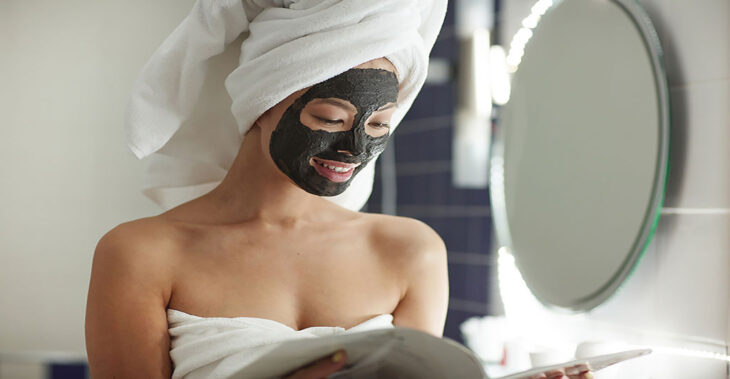 Best Face Mask for Your Skin Type
Face masks are fantastic – they do everything from tightening, hydrating and softening the skin to reducing lines, making spots fade away and generally giving the face a brighter and fresher look.
However, women of all ages often find themselves wondering what is the best face mask for my skin type?
Well, ladies – let's get down to business, shall we?
One of the best ways to determine the right face mask for your skin is to look at the ingredients and match them to your specific skin conditions. With that said, here is a generic guide:
For Tightening and Toning
Face masks containing vitamin C and algae are great at replenishing collagen, which works to tighten the skin. If you want to kick this up to the next level, try a gold face mask which not only stimulates collagen production but also reduces fine lines and wrinkles, as well as age spots.
For Unclogging Pores
A clay or charcoal-based skin purifying mask is what you want to use because they work well to detoxify the skin and eliminate impurities which often reside in pores. But these are not your only options, because magnetic face masks also work exceptionally well for cleaning out pores.
For Lightening and Brightening the Skin
If your skin feels dull and dehydrated, then you can benefit greatly by using a mask that contains skin exfoliating agents. You should look for fruit enzyme ingredients which will not only promote a lighter and more vibrant complexion but also encourage higher cell turnover.
This kind of mask typically contains apple, sugar cane, orange, lemon and papaya puree extracts to leave your skin nice and glowing, as well as smooth to the touch. Face masks containing brightening agents like retinols and lactic acid also help.
For Hydrating Dry and Flaky Skin
Hydrating facial masks that typically have glycerine, urea, aloe vera and hyaluronic acid, just to name a few, work great. In fact, these are so effective that they can boost skin hydration by as much as 40%.
You might want to try out a rubber mask as well, because it temporarily helps seal in all the active ingredients, so that they can work on your skin more effectively.
For a Calming and Soothing Effect
If your skin use irritated, then you need to look for masks that contain aloe, oat or chamomile. These help soothe and calm irritated, dry and sensitive skin. Make sure that your mask contains moisturising ingredients like coconut oil, aloe and hyaluronic acid. If it contains vitamin B3, then consider that an added bonus because Vit-B3 has anti-ageing properties.
For Banishing Blemishes
If you need help with clearing breakouts, then you should ideally use masks that contain saliclylic acid as the main ingredient. This is an oil-soluble beta hydroxyl acid which is quite well suited for treating oily skin conditions, particularly acne. It also helps exfoliate the skin cells quite effectively.
Now that you are armed with this know-how, it's time to put on that mask and let it work its magic.