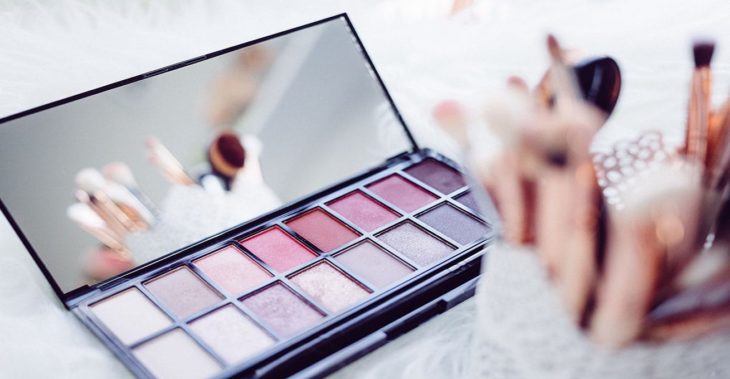 12 Makeup Tips All Older Women Should Know
Most women love wearing makeup and this is especially true as they get older.
Nothing boosts self-confidence and elevates the mood better than great makeup. But are you doing it right?
The older you get, the more important it becomes to wear makeup the right way while also maintaining that beautiful skin of yours. Here are 12 makeup tips for older women:
1. Do away with the Cakey Foundation
Avoid applying heavy coats of concealers on your face, particularly around wrinkles and areas with visible creepiness. A heavy foundation will settle into these areas and lines, making your skin look older.
A light or water-based foundation is the way to go.
2. Stop Using Harsh Cleansers
Harsh clarifying and exfoliating facial cleansers contain certain chemicals which can dry out your skin pretty fast, making those lines and wrinkles more visible.
Use a beauty bar or gentle creamy wash to help your skin retain its moisture and texture.
3. Post-wash, Apply a Hyaluronic Acid Serum
Once you have washed and patted your face dry, apply a hyaluronic acid serum, which makes the top layer of your skin appear more hydrated, plumped and dewy.
4. Keep Using that Sunscreen
Prolonged hours of exposure with no sunscreen causes the collagen in your skin to break down, leading to wrinkle formation. Wear a sunscreen every day, not just when you're out and about. Always go for a broad spectrum sunscreen with a minimum SPF of 30. Apply it underneath your makeup each day.
5. The "less is better" Approach
The key to looking good with makeup on as a more mature woman is the 'less is better' way. The first important step is applying primer before foundation. This will smooth out wrinkles and fine lines.
Use light colours to accentuate key areas and avoid shimmery makeup products.
6. Keep Your Skin Adequately Hydrated
Before applying makeup, you should apply a hydrating mist spray and lip balm. Remember to apply the spray around the neck as well and if your skin is drier than usual, use facial oil for extra hydration and plumpness.
7. Use a Cream Blush Only
Always use a cream blush over a powder one for a more natural and youthful look. Enough said.
8. Go with More Natural Shades
Dramatic makeup might make you look a lot older, especially if you're over 50. For older women, natural shades work much better like nude lips and taupe shadows.
9. Line Your Waterline
Want to make your eyes look brighter and more beautiful in one fell swoop? Go ahead and line your waterline.
10. A Simple Eyeshadow Works Best
We're all chasing that cat eye look, but makeup after 50 means that you need to move toward a more classic kind of look. For example, softer colours like peace or violet around the eyes and staying away from trendy eyeshadow colours like lime green and hot pink.
11. Skip the Cheek Highlighter
Sure, a little highlighter on the cheekbone might make you look younger but with ageing skin, it can draw unwanted attention to wrinkled and saggy areas.
12. Maintain a Healthy Skincare Routine
Great makeup at any age starts with great skincare. A daily routine of sun protection, moisturiser, cleanser and night-time serum will keep your skin glowing and hydrated.