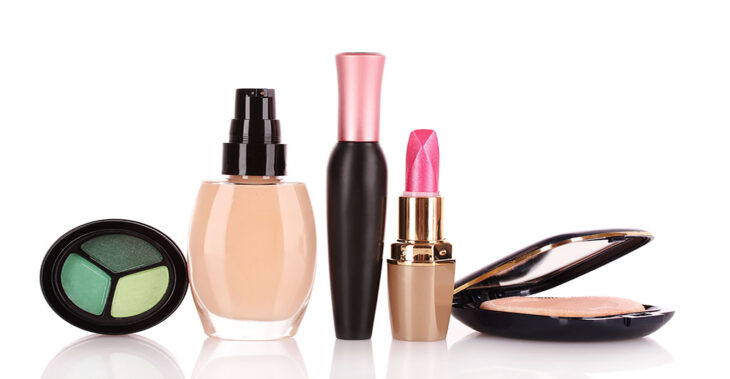 5 Make-up Products that you will Always Purchase
Whether you're experienced with make-up, or you're currently trialling and erroring, there are certain makeup products that you will always end up purchasing. These essentials will allow you to create your go-to look, every day and on the go.
Even with the basics, you can always add or change them as you go along, but there are usually specific products that will always be in your handbag. In this article, we are going to give you the 5 make-up products that you will always go back to purchase and use again and again.
1. Concealer
There are times when a concealer will become your best friend. It is known that concealer does exactly what its name says; conceal. Whether you're trying to hide some blemishes, discolouration, acne, or dark circles, you can always rely on your concealer and that's why it's going to be one of the products that you will always purchase. You can find your perfect concealer in either full-coverage or sheerer-coverage formulations. It all depends on how much you want to cover up.
2. Lipstick/Lip Gloss
Another product that you'll always purchase is a cover for your lips. Not only do your lips give your whole face a finishing touch, but there are ways in which you can make your lips look fuller. There is a wide variety of different lip products you may feel more comfortable turning to, and you can choose these varieties in matt or shine. Lip gloss is perfect if you're looking for a subtle look and lipstick is great to experiment with as there are so many varieties to try!
3. Mascara
Your eyes are usually the main focus of anyone that you bump into a talk to. When speaking to people, they will most likely be looking at your eyes. Mascara gives your eyes a 'pop' look, which can draw in attention and bring out the colour of your eyes. Mascara is always a go to product, even if you're not wearing any other make-up. There are many different formulations that you can try whether you would rather thicken, lengthen or curl your lashes, giving you the perfect look.
4. Foundation
If you're struggling with uneven skin tones or blemishes, and you'd like to add more to your concealer, then foundation is definitely going to be a product that you always purchase. Not only does it give you an even skin tone, but it can really give your skin a glowing finish. If you're unsure of which shade you should go for, you can visit your nearest beauty shop and ask for advice or do your own experimenting by using the testers.
5. Eyeshadow
Eyeshadow is a great way to bring your whole look together and is a product that you will go back to again and again. You can find the perfect colour for your skin tone and eye, and with the endless supply of colours on the market, you'll never be disappointed and there is always room for exploring and experimenting.