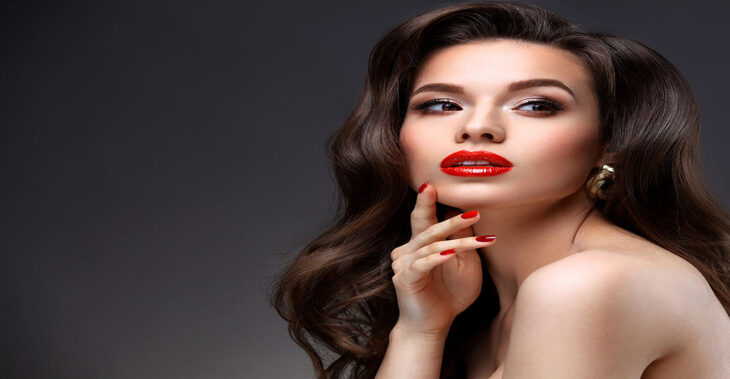 How to Create a Valentine's Day Make-up Look
Whether you're single or in a relationship, it's always great to celebrate Valentine's Day. You could be relaxing with friends, scrolling through a dating site or spending some quality time with your partner.
Whatever the reason, you have a great opportunity to play around with your Valentine's Day makeup look.
What make-up look do you want to go for? Here is a list of the best ones to try.
Classic Neutrals
Keeping it sweet and simple, this colour palette is a classic. Simply match your smoky eye with a nude lip and there's no going wrong. It will give a lowkey vibe for your perfect Valentine's Day.
Purple Haze
This effect makes a perfect killer cat-eye with even more fun and romance. Add a red blush and matching lipstick and you'll have the greatest colourful Valentine's Day look.
Soft Glow
If you realise that pink and red just isn't your thing, try a bit of gold shimmer on the eyelids to get a subtle but iridescent glow.
Pop of Colour
This isn't a traditional Valentine's Day look, but it's perfect for mixing things up. Add some bright, sky blue graphic liner to your eyes and watch them pop.
Lavender Smoke
Similar to the Purple Haze eyeshadow, but lighter. Simply sweep it over your lid and extend it below the waterline as well as below the brow. Add a glossy berry lip for an even more gorgeous look.
Vampire Diaries
Add a deep red lipstick and matching shadow. This will make you look sophisticated and sexy. It's moody but romantic and perfect for Valentine's Day.
Bold Berry
There's nothing wrong with doubling up on a berry eyeshadow and lip. It's not too eccentric and will really have head's turning.
Graphic Shimmer
The person or people you've with just won't get over this look. Combine a coral eyeliner with a black eyeliner and ultra-shimmery shadow to create this ultimate Valentines day look.
'gos Beige
This look is right on trend and flatters every skin tone. Keep it simple and add a light brown shadow to emphasize your eyes.
Pink goes Punk
It isn't exactly ground breaking to add pink for Valentine's Day. Just remember that if it isn't broke, don't try to fix it. Grab your pretty pink metallic shade for some perfect shimmer.
Liner Only
Adding a deep wine liner is so striking that you only need to trace your upper lid with it and you'll be done. Layer on your black eyeliner so your eyes become defined.
Negative Space
Reach for your trusty black eyeliner or thin liner brush if you're in doubt of going too far with your Valentine's Day look. Create a single winged, negative space liner look and you'll have heads turning.
Golden Hour
If you're unsure on which eye shadow colour to use, then worry not! Use gold. Trace it around your lid and add a touch of golden highlighter on the inner corner of your eye.
Subtle Sultry
If you want to make a statement, don't think you need loud colours. If you find that bright and bold colours aren't really your thing, then grab your muted nudes and blend with rose-pink eye shadows for that sultry look.
Pretty in Pink
Pastels will look great on anyone, even if you prefer a nude or black palette. Trace your lid with a shimmery pink shadow and you'll look effectively cool. Add a similar lip colour and blush to create the finale.