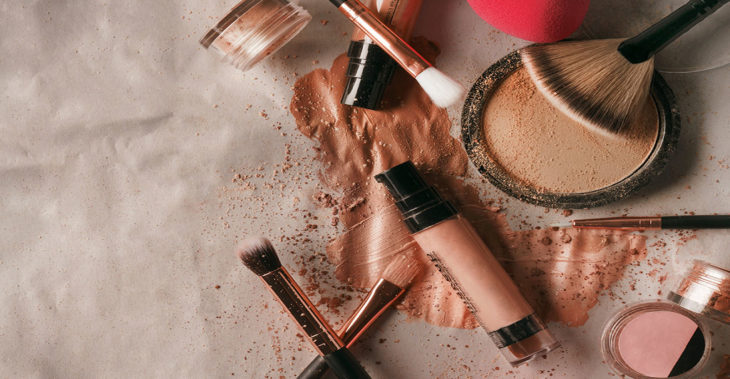 10 Vegan Makeup Brands for Your Big Day
Making the decision to go vegan can be an incredibly rewarding one, but it can also create difficulty in areas of your life that you might not have foreseen. Something that once seemed as simple as stopping at the nearest store and picking up a new eyeshadow palette or lipstick to match your outfit, for example, can now turn into a more complex process. Not every brand offers vegan options, and even those that do might not offer quality products. But don't worry – there are amazing makeup brands that you can use guilt-free to create the perfect look for your big day.
Anastasia Beverly Hills
Anastasia Beverly Hills, creators of the popular "Dipbrow", offer a variety of high-quality vegan cosmetic products. While not everything they make is vegan, much of it – including the aforementioned Dipbrow as well as their blush, several types of lipsticks, and contour kits – is.
Hourglass
If you're looking for a high-end vegan makeup brand, Hourglass has you covered. Their entire range is vegan, and their products are cult favorites that are sure to flatter your skin.
Cover FX
For makeup that offers plenty of coverage for the big day, reach for Cover FX. Aside from their MintGlaze FX and MintTint FX, the entire line is vegan. The line was created by the former MD and chief chemist at MAC, so you can rest assured the products are quality.
Inika
For those who love having a wide array of options on their wedding day, Inika is the brand for you. From highlighting creams to liquid foundations and intense lipsticks, they offer something for everyone and every product they sell is vegan.
Illamasqua
Illamasqua is a truly luxurious makeup brand that specializes in bold colors and rich pigments. You can create almost any type of look imaginable using their products, and the vast majority of them are vegan. Double-check that your choice doesn't contain Carmine, and you're good to go!
Axiology
This brand is perfect for those who crave a huge array of lipstick choices. Axiology is dedicated to creating highly pigmented, wearable, and creamy lipsticks that are entirely vegan. Whether you're looking for deep, dark hues or something a bit more neutral, this vegan brand has you covered.
Kat Von D Beauty
While she's still in the process of reformulating the entirety of her line, Kat Von D offers many quality vegan makeup products and is actively working to ensure all of them are cruelty-free and vegan.
Charlotte Tilbury
If you're looking for a high-end brand with quality vegan options, Charlotte Tilbury is the brand for you. They offer foundation, mascara, eyebrow products, highlighter, and primer that are vegan and fabulous.
Obsessive Compulsive Cosmetics
For lip color that will pop and last, Obsessive Compulsive Cosmetics is the vegan brand for you. Their infamous Lip Tars come in all manner of hues and their entire line is vegan.
PHB Ethical Beauty
Finally, consider PHB Ethical Beauty for products that are completely cruelty-free, vegan, and even halal certified.
Are you ready for your big day? Makeup Artist UK has you covered! Reach out to us today for more information.