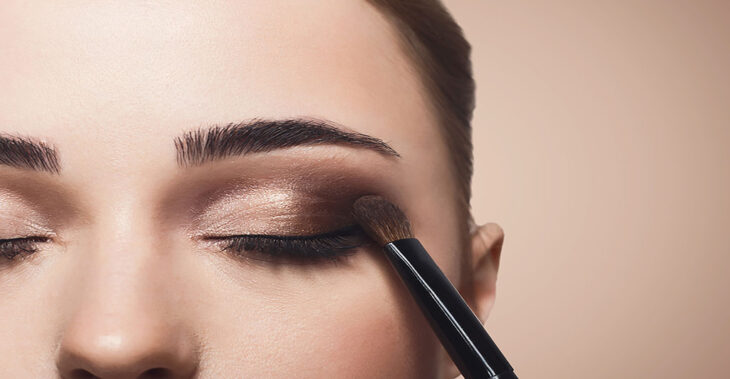 10 Age Defying Eye Make-Up Techniques for Older Women
As we get older, we need to ensure that our skincare and make-up regime are growing with us too! This is so our skin is taken care of in the right way.
You should begin this process even before you get your palette and brushes out, you need to be prepared for a long-term skincare regime alongside.
Whether you're applying the same make-up routine that you've done since you were in your 20's, then you definitely may be in a bit of a beauty rut!
It isn't about piling on the make-up to cover your full identity, this will just dry out your skin and drag your features down. You can still look amazing and tone it down.
You're only as young as you feel, so why not make sure you look it! You can definitely turn back time and knock good few years off by following these simple eye make-up techniques.
Smokey Eyes
Get yourself a dark-shaded pencil and draw a hashtag symbol on the outer corner of your eyes. This will then give you the perfect amount of shadow to give the professional blend.
Foundation Sticks
Purchase a contour stick that is a few shades darker than the colour you're currently using. You also want to make sure that you've got a stick that glides on your skin with little effort.
Lips with a Glow
Matte lipsticks give mature women the ability to look outstanding but subtle. These lipsticks give your lips a smooth but perfect look.
Concealer Contour
To make your lips stand out just that little bit more, pick a favourite concealer stick that is a few shades lighter and apply it around your lips. Blend it in and your lips will have more pout!
Applying Concealer
Firstly, apply under the eyes which will automatically brighten them up. You then need to apply a concealer around the top of your eyebrows and down the side of your nose.
Choose a Yellow Tint Foundation
You don't want to go full on sun yellow, but just a foundation with a yellow tinge will warm up the skin. If your skin looks warmer, then it'll look younger.
Use a Sponge NOT a Brush!
Just simply wet your sponge and squeeze. Then apply a dab of foundation on the back of your hand and apply it in dabbing motions on your face.
Avoid Face Powder
It's just irrelevant and not needed. It will make your skin look older due to the powder sitting in any crevices. If you feel like you need it, then you should use translucent, light-diffusing powder.
Keep Your Skin Hydrated
Don't worry too much about heavy powder formulas, just remember to carry around items that don't require you to use a brush. So, gels, creams and liquids. If your skin is hydrated, it will stay looking younger.
Show off any Bone Structure
Take advantage of the fat loss in your face as you age. Grab your blush and rub it along the highest points of your cheekbones. This will make your structure stand out.